Everything Open Source




Opt for Freedom
Software & Hardware designed for your freedom.
Free Open Source Software (FOSS)
GrapheneOS (Android Mobile) – Begin Here (15 Minutes)

Androind GrapheneOs is the mobile operating system of choice and Linux is for desktop
(No iOS, it is anti-freedom)
Dive into the belly of the beast, and we must get a Google Pixel device. With any of the below devices, and within 20 minutes (approx), you can Break Free from big tech's snooping and from companies that make a living out of disrespecting their own source of god, the consumer.
Look into it here and Install it Immediately here. They have a web installer that is almost too easy.
BREAK FREE NOW
GrapheneOS has official production support for the following devices:
Pixel 6a (bluejay) / Pixel 6 Pro (raven) / Pixel 6 (oriole) / Pixel 5a (barbet) / Pixel 5 (redfin) / Pixel 4a (5G) (bramble) / Pixel 4a (sunfish) / Pixel 4 XL (coral) / Pixel 4 (flame)
Apps for Christians & Free People
Wherefore, my beloved brethren, let every man be swift to hear, slow to speak, slow to wrath: For the wrath of man worketh not the righteousness of God.
James 1:19-20
Them hath he filled with wisdom of heart, to work all manner of work, of the engraver, and of the cunning workman, and of the embroiderer, in blue, and in purple, in scarlet, and in fine linen, and of the weaver, even of them that do any work, and of those that devise cunning work.
Exodus 35:35
TRAVEL
Know where you are – GPS, Navigation & Tracking
Get Around Less the Spies
Desert safari? 
Jungle trekking?
Sailing the oceans?
Turn by turn navigation
Track, record, navigate
Fully featured and very powerful tool.
Download from their site or F-Droid
A Magic g maps alternative
NOT OPEN SOURCE
BUT
Free to all end users. They sell a paid version to their business partners.
Mobile Navigation save the spying
Turn-by-turn navigation, OpenStreetMap, Crowd-Sourced Traffic, 3D maps, Satellite maps, Offline maps and Transit.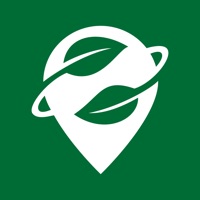 Organic Maps
https://organicmaps.app/
For travelers, tourists, hikers, and cyclists. Thank you again Open Street Maps
https://www.openstreetmap.org/
Not an application but a great website alternative to G Earth
OpenStreetMap is a map of the world, created by people like you and free to use under an open licence.
And the LORD, he it is that doth go before thee; he will be with thee, he will not fail thee, neither forsake thee: fear not, neither be dismayed
Deuteronomy 31:8

Ye cannot serve God and Mammon (money)